Exposing the Attacks on Western Man
The Fall of Western Man explains the working of the mind and how once the mind is reduced in its capacity to reason and the hardened mental fortitude of a people is broken, those people can be convinced of anything.
The Fall of Western Man explains the working of the mind and presents the reader with the key to understanding human behaviour.
The Fall of Western Man exposes feminism as an attack on the family unit and as a divisive ideology used to drive a wedge between men and women.
The Destruction of the Family
The Fall of Western Man details how the enemies of the West have repeatedly attacked the nuclear family in an attempt to destroy Western society.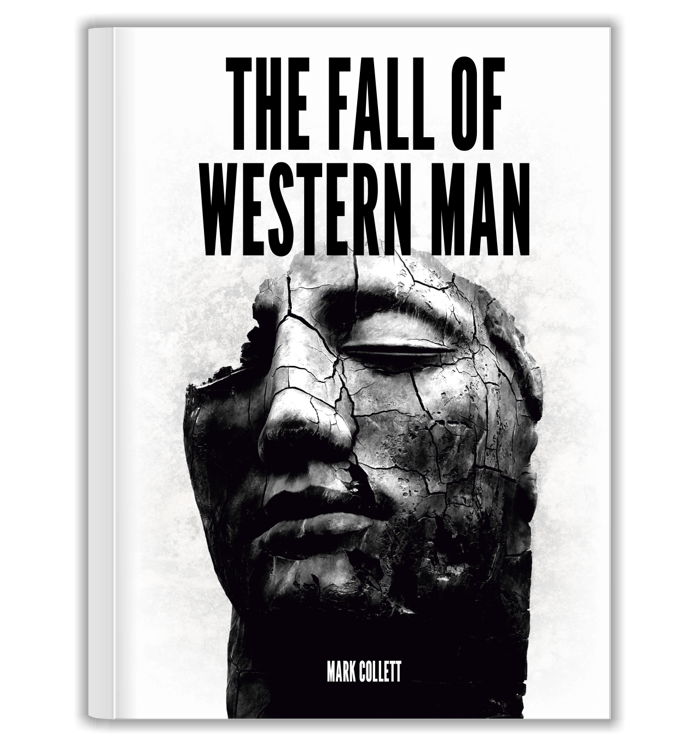 The Fall of Western Man lifts the lid on bad role models promoted by the media in order to corrupt Western youth and lead them astray.
Self Hatred & White Guilt
The Fall of Western Man exposes how notions of White guilt have been used to silence criticism of multiculturalism and enslave Western man.
Redemption for Western Man
Discover how Western man can learn to fight back against these attacks and go on to rediscover his roots and reclaim his birthright.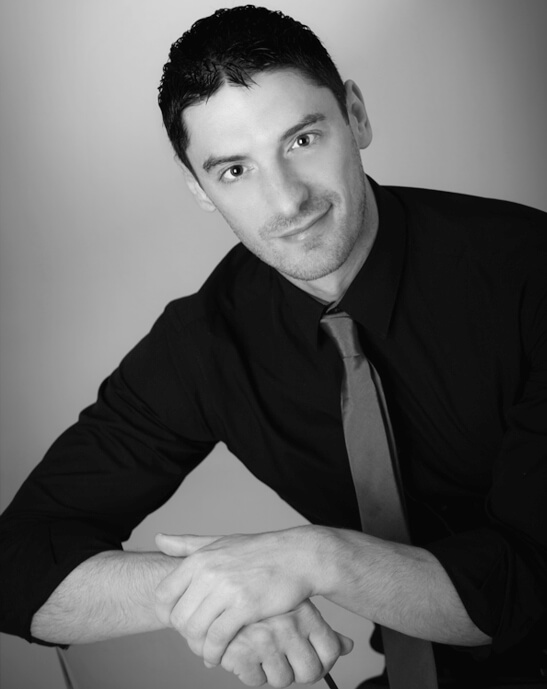 Mark Collett has been actively involved in nationalism for over 16 years and lives in the UK.
I first became politically active at University. On arriving at this supposed place of higher education and enlightenment, I noticed the ever growing trend of political correctness and influence of what would later become known as Cultural Marxism.
Whilst every other culture and race had a dedicated university society, white people were not allowed to organise or celebrate their traditions, heritage and culture. I decided that I must take a stand and became active in what at the time was Britain's largest nationalist organisation, the British National Party (BNP).
Over my time in the BNP I was Youth Leader and went on to be Head of Publicity. I designed the campaign material that won two European Parliamentary seats, one seat on the London Assembly and dozens of council seats, including the famous victory in Barking and Dagenham.
I currently work helping numerous groups both in Britain and abroad. I am a regular guest on the Dr David Duke Show and produce my own weekly podcast which you can find on Youtube.
I hope you enjoy The Fall of Western Man. The eBook is FREE and you can download it here. If you do enjoy it, feel free to distribute it to friends and family or share it on social media.

Reviews and Testimonials
Read what others are saying about The Fall of Western Man and discover why you should get your copy today.
An excellent and incisive work about the psychological aspects of the destruction of Western mankind. It's a book I recommend to anyone who wants to understand the deeper mechanisms and processes that are leading to the ethnic cleansing of the European People from the civilisation which they created.
This book is a must read for anybody who wants to understand how Cultural Marxism has managed to be so successful across the West. Mark has done a fantastic job.
Mark Collett has an acute sense of what is right and wrong; and his lucidly written diagnosis of how we are falling to pieces is an unpleasant pleasure to read, in that it is sadly true and egregiously timely. And yet there is always hope, there is always virtue, to which one can dedicate oneself and thereby draw close to the Divine Powers thereby. This is highly recommended reading.
Mark Collett makes it clear: The choice for Western Man is to walk forward head held high into the future or lie back into the graveyard of history. This book is essential reading for anyone concerned about the future of our civilization.
I cannot recommend this book highly enough. With this book Mark has earned his spurs as a teacher of men in the Biblical sense, and I am filled with renewed hope for our people knowing that such wisdom and clarity of thought and purpose could have emerged from a man so young and whose own introduction to nationalism was such a torrid experience. Bravo!
The Fall of Western Man is a must read book. It lays bare the subtle and devious attacks on Western man and offers a genuinely fresh and thought provoking analysis of how our minds work and how we have been led off track by our enemies. Crucially, it also acts as a road map for real self-improvement and change.
"Beyond doubt it would speedily verify the poverb that a nation must ravage itself before foreigners can ravag e it, a man must despise himself before others can despise him."
Yukio Mishima, Runaway Horses
Get Your Copy TODAY!
Get your copy today and begin to understand the attacks on Western civilisation!
This book is available FREE of charge as a downloadable eBook. If you enjoy The Fall of Western Man, you are encouraged to download the digital version and share it among friends and colleagues. This book or any portion thereof may not be reproduced for profit or copies made for sale without the express written permission of the publisher. Copyright Mark Collett. 2017 All rights Reserved.